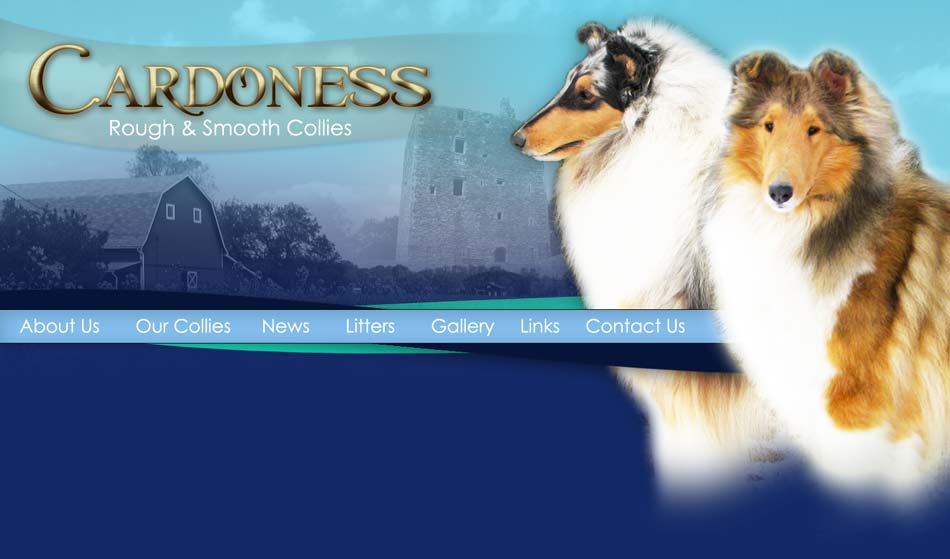 Ever since we brought home our first collie Abbey, my husband and I have been in love with the collie breed. The collie is a large dog compared to our Jack Russell terriers, but they keep the athleticism of the herding type unlike many other full sized breeds. They are good with other pets, good with kids, and easily trainable. They have an all-weather coat and satisfy my husband's desire for a "real" dog that can accompany him outdoors despite the cold or rain. They excel at a number of dog sports including obedience, agility, and of course herding. In short, they are the perfect family pet. It wasn't long before we decided to start a breeding program of our own.

At Cardoness our collies are family. We pride ourselves on a breeding program that will produce versatile companion dogs. We focus on temperament and good health so that along with the natural attributes of the breed we can produce a dog that is as at home in the backyard playing with the kids as it is in the show ring.

Sincerely, Jo-ann Friend


Member in good standing with:

Canadian Kennel Club
Collie Club of Canada
Member of the Collie Health Foundation


How do we achieve this?

Cardoness simply consists of myself, Jo-ann, as show and breeding program manager, my husband Dave as kennel manager and my son Dan as helper. When not at dog shows I am home full time to pursue my passion of raising the best quality collies possible. We believe that a small number of dogs getting constant love and attention from a family unit results in happy and good tempered dogs. This in turn increases the success of breeding attempts, the trainability of our dogs, and facilitates the easy transition of a puppy to it's new home.

At Cardoness we believe the right environment is the other crucial aspect to a good breeding program. Cardoness is located on five secluded acres. Three and a half acres are fenced for the dogs. This area is divided into the kennel area, which includes a heated kennel building with runs, the play area adjacent to the rear of the house, and the exercise field which doubles as the show training area. Puppies are born and raised in a special area of the house.

Our breeding philosophy is to do extensive research on different breed lines and any health issues associated to certain pedigrees, and to obtain breeding stock that will produce sound puppies from the finest champion bloodlines. We have imported breeding dogs from the east and west coast of the United States, as well as from some of the outstanding programs right here in Alberta. We believe genetic diversity in our program, from only the finest lines, gives us the foundation for a long term breeding program.

At Cardoness we would welcome a visit anytime from anyone interested in the breed and perhaps interested in adding a collie puppy to their family.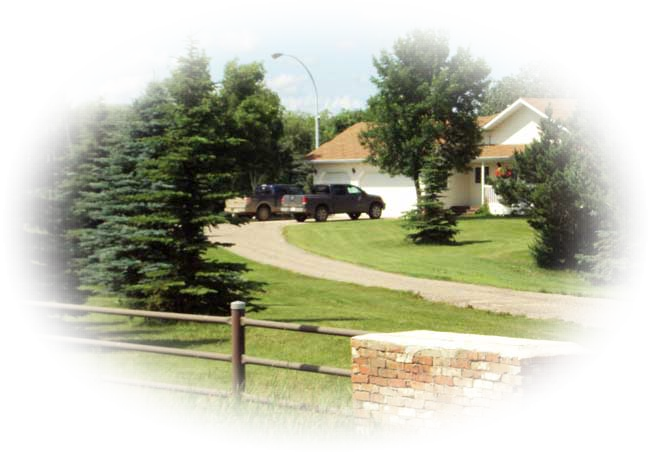 Web Design By Niome








Litter page updated for Dec. 1 2018